Moisturize and Rejuvenate with
Skin nutrition and tissue oxygenation to rebalance the skin. With Aqualab you have at your disposal a machine capable of carrying out non-invasive and painless beauty treatments to rebalance the skin and to remove dead cells. The Aqualab system relies on the transdermal delivery of the active ingredients for a deep cleansing and nourishment of the skin, with visible results from the first session of the treatment.
Improved lymphatic drainage and skin hydration for skin firming and dermal regeneration.
Stimulation of tissue metabolism and oxygenation of tissues to remove dead cells.
The advantage of a versatile multi-technology
Aqualab is a machine capable of acting through the principle of iontophoresis with anti-aging pathways for skin nutrition and skin rejuvenation, which rebalance the skin in a non-invasive way. With Acqualab, in fact, you can offer personalized treatments for every skin type.
Anti-aging pathways for skin nutrition and deep cleansing, wrinkle reduction and skin rejuvenation.
Pathways for skin firming with tissue oxygenation and dead cell removal
Professionalism and Versatility with
A professional and versatile platform able to accommodate different handpieces to rebalance the skin and act on every type of skin. Offer a wide range of treatments and satisfy every need.
Based on the Vacuum technology of transdermal delivery, the handpiece stimulates microcirculation and tissue oxygenation, facilitating the opening of the pores and the absorption of active ingredients.
It conveys the functional principles in depth, deeply nourishing and hydrating the skin.
SIX POLE HANDPIECE: ELECTROPORATION
Based on the electroporation system, the handpiece favors the transdermal delivery of the active ingredients in depth.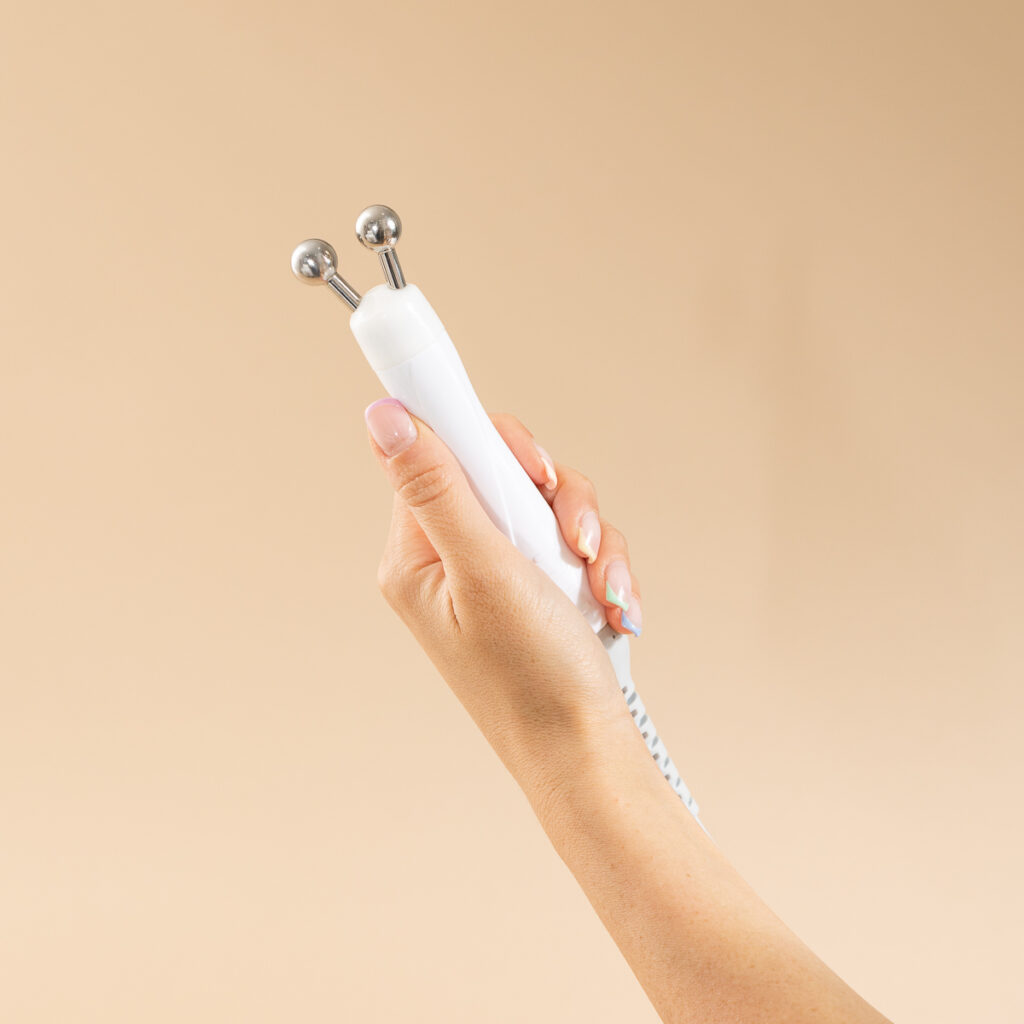 BIPOLAR HANDPIECE: IONOPHORESIS
It favors the absorption of the active ingredients introduced through the electroporation system, carrying out a detoxifying drainage with an anti-aging and lifting action.
Se vuoi sapere di più su di noi e sulle opportunità che possiamo offrirti per aprire il tuo centro benessere compila il form.