Vacuum effect and electroporation to drain and oxygenate the face and body. With COMBY 5 you have the power of 5 innovative technologies in a single machine, capable of carrying out aesthetic electroporation treatments, paths for dermoexfoliation and therapy with vacuum treatment. The COMBY 5 system acts on the tissues through face and body electrostimulation for a draining effect and a firming effect.
Activation of the skin microcirculation for an improvement of lymphatic drainage and a firming effect.
Stimulation of tissue metabolism for the production of collagen and tissue oxygenation.
The advantage of a 5-in-1 multi-technology
The COMBY 5 is a complete platform that combines professional face and body electroporation, microdermal exfoliation associated with vacuum treatment with laser-cut diamond tips and face and body electrostimulation in a single machine. With COMBY 5, in fact, you can offer personalized treatments for each skin type to achieve specific results.
Paths for dermo-exfoliation and for the stimulation of collagen production to increase skin elasticity.
Pathways and lymphatic drainage treatments for the activation of microcirculation and tissue oxygenation for a draining effect and a firming effect.
Professionalism and efficiency with
A professional and versatile platform equipped with 5 handpieces to offer a wide range of treatments, able to satisfy every need.
PEELING WITH DIAMOND TIPS AND VACUUM TREATMENT
It combines the function of surface ablation produced by peeling, to remove the upper layers of the epidermis, with the stimulating function of the vacuum treatment.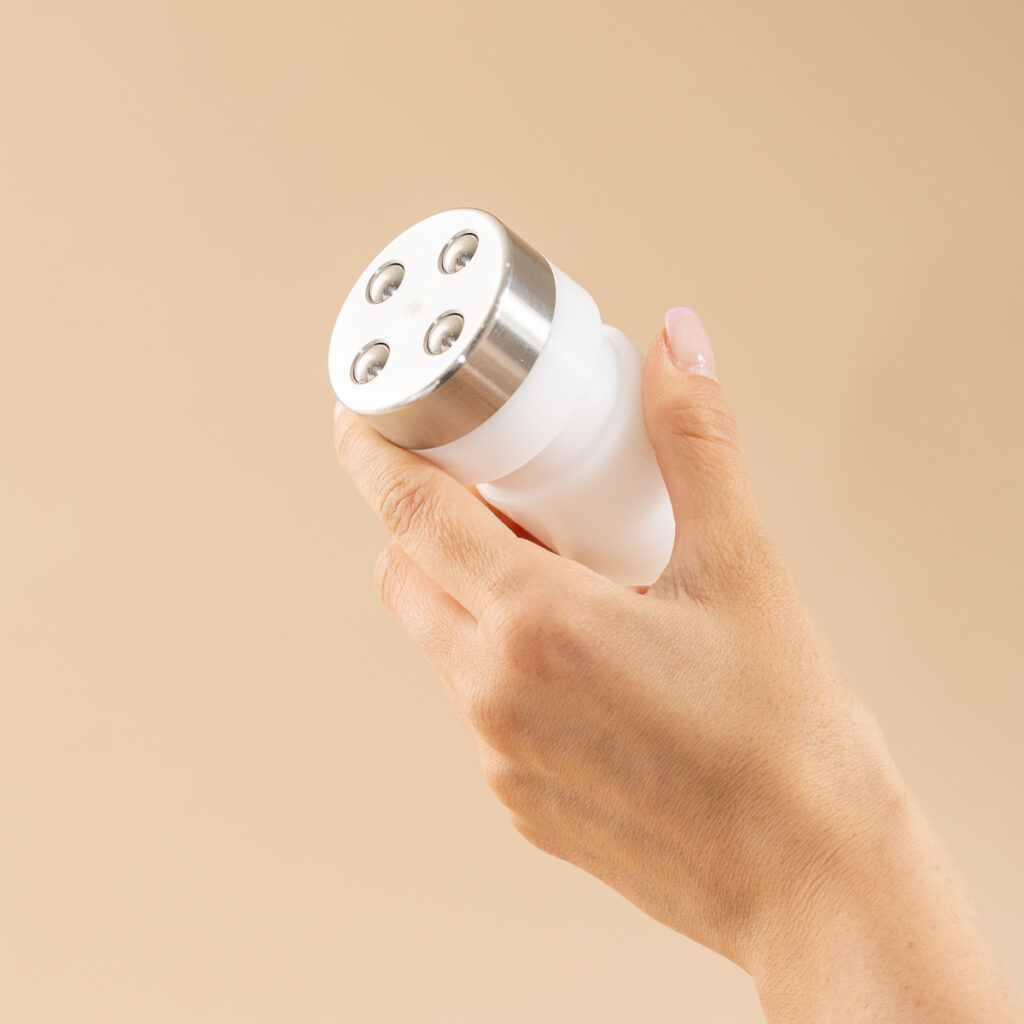 FACE - BODY ELECTROPORATION
Thanks to the emanation of modular electrical impulses, it favors the opening of the electropores, facilitating the transdermal delivery of active ingredients such as collagen and hyaluronic acid.
Activates circulation and tissue metabolism for improved lymphatic drainage and a draining effect that smoothes and shapes the tissue.
It stimulates the production of collagen and promotes muscle firming of the face and body, counteracting the signs of aging for a natural lifting effect.
Se vuoi sapere di più su di noi e sulle opportunità che possiamo offrirti per aprire il tuo centro benessere compila il form.