Relax the facial skin and prevent wrinkles thanks to basic active ingredients that stimulate metabolism and promote tissue oxygenation.
Medline Miooxin is the cosmetic line for a specific anti-wrinkle treatment based on muscle relaxant peptides, which promote skin renewal for a relaxed and relaxed skin that does not give way to the signs of aging.
Stimulation of tissue metabolism for tissue oxygenation and collagen production.
Skin hydration and nutrition for skin renewal and anti-wrinkle treatment.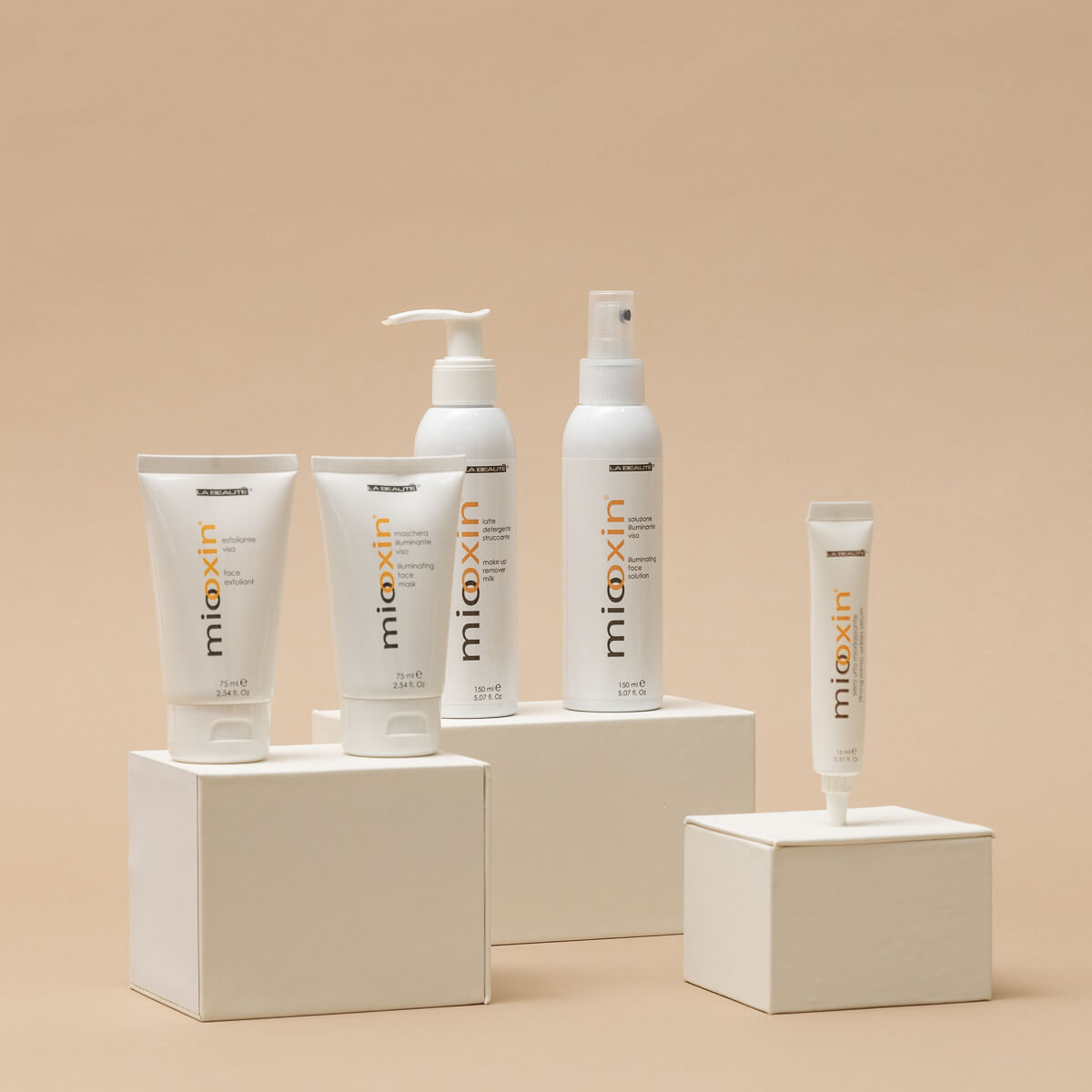 Day cream and face night cream, exfoliating and cleansing milk, brightening mask and brightening lotion, muscle relaxant serum and muscle relaxant shock serum.
A cosmetic line for an anti-wrinkle treatment rich in muscle relaxant peptides capable of promoting tissue oxygenation and the production of collagen, for skin renewal of the facial skin.
Active ingredients to renew and relax.
Se vuoi sapere di più su di noi e sulle opportunità che possiamo offrirti per aprire il tuo centro benessere compila il form.